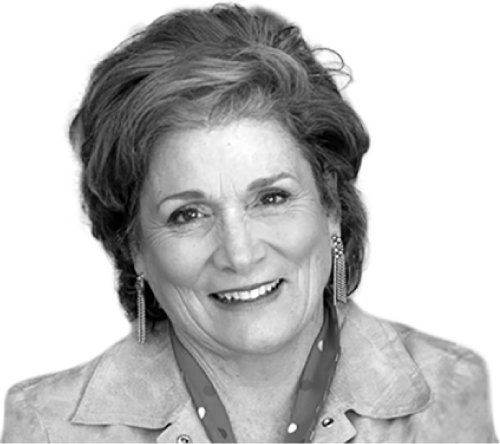 Shame, Guilt, Introjects and Self-nurturing
4-days workshop
Gestalt Therapy with Children and Adolescents
Many of the symptoms and difficulties that bring a child into therapy are based in the experience of shame. Like shame, guilt is an experience of self that emerges in relationships with significant others. The difference between shame and guilt will be explored in this workshop as well as what research has found is the relationship between shame and anger. Negative introjects, or judgments about the core self, are the result of the child's inability to resolve the shameful situation.
Shame and guilt are relational, primary affects that are receiving more attention in the psychotherapy literature. The research in the neurosciences and studies in child attachment theory have brought greater interest in the effects of shame in the emotional and psychological development of children and adolescents. Child therapists can better understand many of the symptoms that bring a child into therapy by learning more about healthy shame and guilt and the effects on a child who becomes shame or guilt-based. The children in our playrooms, classrooms, and clinical offices are telling us about their shame; and yet, many of us do not recognize this powerful affect, nor do we know how to intervene to neutralize the painful effects of shaming experiences. The work of affect theorists, such as Gershen Kaufman, and neuroscientists, such as Daniel Siegel, et al, inform psychotherapy to know better how to shape our clinical practice as therapists and counselors to strengthen children toward a greater sense of self-worth. Gestalt therapy provides a clinical approach that can be used simply and effectively with these issues.
In this workshop participants will learn more about this research and specific methods of Gestalt Therapy for helping their young clients work through their shame and guilt into a fuller sense of well-being and integration.
Objectives
---
Participants will learn the differences between shame and guilt and how they are manifested in a child's symptoms
Participants can identify the affective relationship of shame, guilt and negative introjects.
Participants will know the difference between "expressive" emotions and "relational" emotions
Participants will develop and ability to recognize the sources of shame in a child's day to day life
Participants will be able to utilize the process of Gestalt Therapy in supporting children towards integration and a sense of self-worth.
Participants will practice the self-nurturing process as essential to the integrative process of self- acceptance and a sense of self- worth.
NOTE: The workshop will be held in English.
There will be no interpretation at the event.
WORKSHOP LEADER
---
Felicia Carroll M.Ed., MA
FOUNDER-DIRECTOR AND ADVANCED TRAINER
Felicia Carroll is a Licensed Marriage and Family Therapist, a Registered Supervisor of Play Therapy working in a private practice in Slovang, California. She is the Founder of the West Coast Institute for Gestalt Play Therapy. Felicia Carroll has an M.A. from the University of Oklahoma and UCSB. She is a graduate in educational psychology, child development and counselling psychology. A certified member of the Gestalt Therapy Institute of Los Angeles and a Certified Supervisor with the California Association of Marriage and Family Therapy, Felicia teaches at Gestalt institutes as well as Play Therapy training programs globally. She has published several volumes and articles about Gestalt therapy with children and on topics related to Gestalt theory and practice. She has studied and been a training co-leader with Violet Oaklander, Ph.D. for more than 30 years, and is a founding member of the Violet Solomon Oaklander Foundation.
DETAILS
---
DATE
The workshops will take place from Friday, April 3, 2020, to Monday, April 6, 2020, from 9 a.m. to 6 p.m., with short breaks in-between and a lunch break.
TARGET AUDIENCE
The workshop is intended for psychotherapists (including students), psychologists, psychiatrists, employees at educational institutions, social workers and anyone interested in working with children.
NUMBER OF ATENDEES
The number of participants is limited to a maximum of 30, so confirm your attendance as soon as possible.
CERTIFIACTE
Participants shall receive their certificate of attendance on the last day, signed by the workshop leader and the head of the workshop.
REGISTARTION FEE
---
Registration fee for the Shame, Guilt, Introjects and Self-nurturing is € 650 and must be fully paid by Monday, February 17, 2020. The application for the workshop is confirmed only after the registration fee is entirely paid.
In the event of cancellation, we will refund half of the registration fee by Monday, 2 March 2020, after that date refunds will not be possible.
In case of an insufficient number of registered participants, the organizers reserve the right to cancel the event. In this case, the applicants will receive full refund of their registration fee, however, no reimbursement of any other costs incurred in connection with the workshop shall be made.
PAYMENT DETAILS

​IBAN: SI56 6100 0001 7627 866
SWIFT/BIC: HDEL SI 22
ADDRESS

Zavod Spoznaj se
Tomšičeva 1a
3310 Žalec
Slovenija
LOCATION

City Hotel Ljubljana
Dalamtinova 15
1000 Ljubljana
Slovenija
---